About E-Resources
---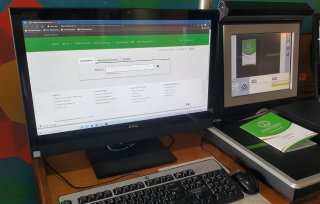 Electronic resources mainly consist of contents that are stored and displayed digitally and accessed via electronic devices.
---
The KFUPM Library is spending a major part of its materials budget on acquiring scholarly content in electronic format in support of the university's academic and research programs. Electronic Resources at KFUPM Library including direct subscriptions well as we have access to the Saudi Digital Library through the SDL website as we are part of consortia.
The E-Resources are consist of the following:
Online Databases:
The KFUPM Library is currently subscribing to an assorted collection of 203 online databases (including SDL subscriptions) which includes:
E-Journals
E-Books
Online Thesis
Some of these databases are full-text while others are bibliographic with abstracts. Some of the major full-text databases are; ProQuest, EBSCO, IEEE Xplore, Springer, American Chemical Society, Emerald, Wiley, ProQuest Digital Dissertations, etc. Through these databases, users can access the full text of more than 90,000 e-journals and more than 500,000 e-books.
E-Encyclopedias:
The Library also provides access to online encyclopedias, including Britannica Academic.
Access to E-Resources
Visit this link to know more about how o access e-resources.